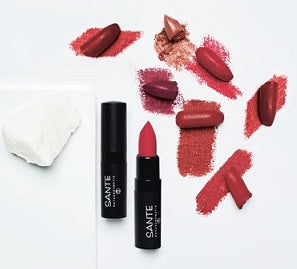 Naturally without Compromise Sante Naturkosmetik Sante is genuine cosmetic without compromise with lots or drive, love and almost 40 years of experience. We meet the highest standard to a young and simple natural cosmetic and stand for sustainable quality products with natural ingredients derived from organic farming The Power of Nature in Organic Quality We trust the gentle and effective power of nature, and don't use any paraffins, parabens or silicones. We also avoid synthetic preservatives, perfumes and dyes where possible. You won't find microplastics or ingredients containing mineral oils in our products. Instead, we use natural ingredients often from...
---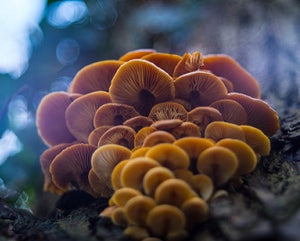 When you're asked to submit an article you often wrestle with the brain and don't know what to write. For me, it's that oh I don't know till that 'light bulb' moment happens. I've been in retail all my life and love learning about good healthy stuff! Well here it is, of course (just had a double dose of lions mane) Adaptogenic Herbs and Medicinal Mushrooms! I've been lucky to be bought up on traditional Chinese herbal soups (weird-looking tasting stuff), we had herbal soups regularly probably monthly and I remember them to be not so great tasting and very...
---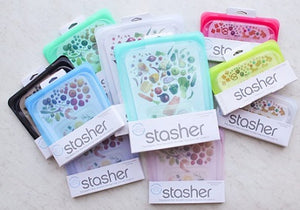 Stasher Bags Stasher is a patented, award-winning design that is eco-friendly, environmentally safe, and long-lasting. Stasher is the smart alternative to plastic. FOUNDER KAT NOURI: SHE THINKS OUTSIDE OF THE BAG. A rebel and someone who has always questioned the status quo: that's Kat Nouri, CEO and Founder of Stasher. Her airtight, reusable silicone bag — that you can cook, store, and freeze — has disrupted the food storage industry and prevented millions of single-use plastics from piling up in landfills and polluting our oceans. The word "no" has never slowed her down, but rather challenged her to get more creative....
---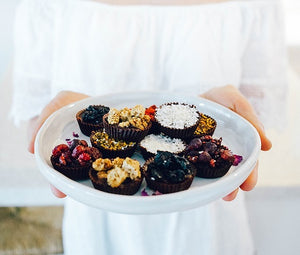 Notes: These chocolates are really easy to make but you do have to be mindful of the time that they are in the freezer when waiting to top them as they can harden really fast. If you, for some reason, forget about them then I suggest melting a little dark chocolate and putting a dollop on top of each cup before topping with your berries etc. and placing back in the freezer. I did have to do this one time and it worked perfectly. Now I have also given you a list of superfood mixes to add to your chocolate....
---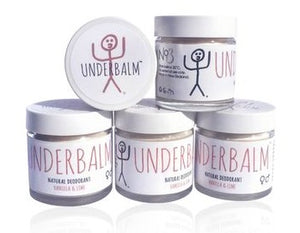 No3 Underbalm Deodorant Still the most popular No3 product, and growing! Underbalm is a natural deodorant with no harsh chemicals and no aluminium. Made with organic ingredients, this product works. It's for people who want a natural product on their underarms. And we now have Underbalm Magic! For super sensitive skin. Underbalm is a paste, no need for an old-fashioned applicator. It comes in a convenient, recyclable glass pot. Apply a small amount a day or as needed. Each jar lasts about 3 months. Underbalm is an odour neutraliser - it stops smells, wont just mask them. It doesn't leave...