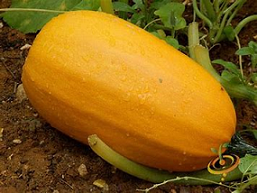 ie-produce
Vegetables – Spaghetti squash
Vegetables – Spaghetti squash - BioGro Certified
Whole Approx 2kg
They have pale yellow skin with light yellow flesh and are 20-30 cm long.
Either bake whole or cut into quarters and steam. Once cooked, spaghetti squash can be scooped out and incorporated into recipes and used like pasta.
Spaghetti squash have limited availability and are generally available in the early months of the year.
Pumpkins and squash are a good source of vitamin A, containing high levels of the carotenoids (alpha-carotene, beta-carotene and beta-cryptoxanthin) which the body converts to vitamin A (some more than others). The stronger the colour of the flesh, the more carotenoids the pumpkin will contain.
Pumpkin is also a good source of vitamin C and a source of vitamin E plus contains dietary fibre and potassium at levels of dietary significance. Buttercup squash is a good source of folate and a source of dietary fibre, vitamin E and niacin plus contains potassium. While pumpkin is lower in carbohydrate and calories compared to vegetables of similar texture like kumara or potatoes, buttercup squash has a similar carbohydrate and calorie content to potatoes. 
The most abundant phytonutrients in pumpkins are the range of carotenoids which as well as being a source of vitamin A are being investigated for other heath benefits.
---
More from this collection