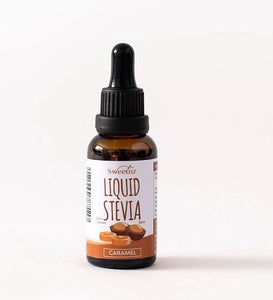 ie-produce
Sweetnz Liquid Stevia Caramel 30ml
Sweetnz Liquid Stevia Caramel 30ml
These bottles offer a convenient, compact way to sweeten and flavour food and drinks.
Stevia is far sweeter than sugar so only a very small amount is needed.
They are perfect for sweetening and flavouring yoghurt, smoothies, custard, porridge and much more.
Slip one into your pocket or bag to take with you to work, your local cafe, or wherever your travels take you.
Low calorie
Low glycaemic
Gluten free
Dairy free
Non-GMO
The active sweetener in this product is >95% pure Steviol
---
More from this collection