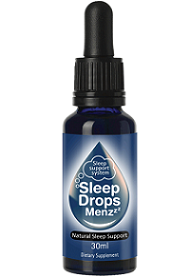 ie-produce
SleepDrops Menzzz 30ml
SleepDrops Menzzz 30ml
100% natural formula to support normal body responses for mature men who wake during the night
Support for normal body response to go to sleep
Support for normal body response to a healthy urinary system including frequency & volume control
Support for normal body response to prostate health and libido
SleepDrops Menzzz supports mature men who wake up during the night to pee and naturally supports falling asleep easily. 100% natural formulation that supports going to sleep, getting back to sleep and a healthy urinary system.
Benefits:
Natural support for a more relaxed and restful sleep
Remedies to support normal kidney & bladder function
Remedies to support normal prostate health and libido
Easy to take drops which can be taken as and when needed during the night
Great for traveling or shift-work
Can be taken alongside other prostate and libido support products, SleepDrops remedies and medications
How long will it last?
Each 30ml bottle contains 600 drops which will last you approximately 2 months at the recommended dosing of two 5 drop doses each night.
Ingredients:
7 Herbs – Kava, Zizyphus, Passionflower, Saw Palmetto, Willow herb, Uva ursi, Tribulus
7 Homeopathics – Mag Phos, Thuja occidentalis, Petroselinum, Hydrangea, Solidago virga, Prunus spinosa, Ferrum Picricum
9 Flower Essences – First Light Flower Essences of New Zealand
Base – Organic coconut glycerine, purified water, ethanol, and potassium sorbate
---
More from this collection