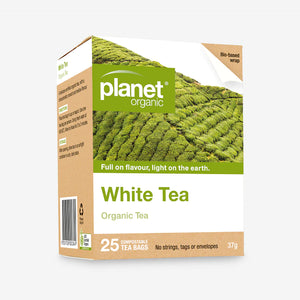 ie-produce
Planet Organic White Tea 25tbags
Planet Organic White Tea 25tbags
Whether enjoyed in the morning to start your day or as a calming ritual in the evening, this tea is a true testament to the art of tea-making.
Certified Organic White Tea.
Place tea bag in cup or teapot. Use one tea bag per person. Using fresh water at 80-90°C. Allow to infuse for 2 to 3 minutes.
---
More from this collection