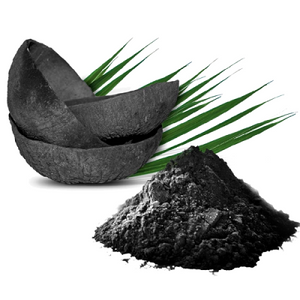 ie-produce
Kokonati Activated Charcoal
Kokonati Activated Charcoal from Coconut shell 100gm
Activated Charcoal from Coconut shell can be used for:
1. Home drinking water filters as well as for potable water treatment, waste-water treatment and even fish tank water purification and water neutralisation.
2. Alcohol home-brewing to refine whiskies and vodkas.
3. Moisture and odour removal.
4. Activated Carbon granules are an effective/ preferred non-poisonous substitute for Silica Gel desiccant
5. Fine powder can be used for cosmetic purposes
6. Deodorizer for fridges, toilets, cupboards and Shoes
Coconut Shell Based Activated Carbon is a non-poisonous substance.
*If you are consuming activated charcoal for detoxifying your body, please seek medical advice prior to starting your detox routine to understand if Activated Charcoal is right for you.
---
More from this collection