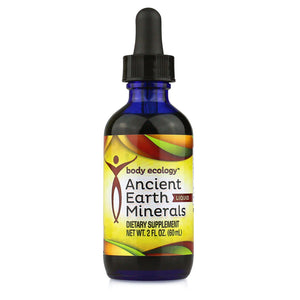 ie-produce
Body Ecology Ancient Earth Liquid Minerals
Protect Yourself from Mineral Deficiencies
The highest quality blend of humic, fulvic, micro and macro minerals and amino acids
Minerals help nourish your thyroid and adrenals, aid in detoxification, reduce signs of aging, and support your immune system
In its liquid form, Ancient Earth minerals offer a much more effective delivery system so you can experience benefits right away.
Alkalize your body on the go! Add one dropper full (1mL) to your bottle of water and sip on it all day long.
---
More from this collection