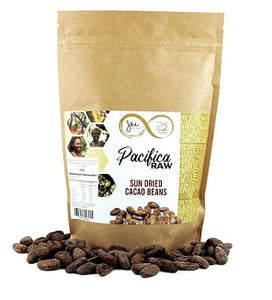 ie-produce
She Universe Sun Dried Cacao Beans
She Universe Sun Dried Cacao Beans 150gm
This is a basic for everyone's pantry and of course 8 cacao beans a day keeps the doctor away!
Gently roast and peel to make your own cacao nibs and cacao husk tea or just pop into your smoothie or much away throughout the day! We do recommend a gentle roast before consuming. Packed with Antioxidants!!
These cacao beans are sourced directly from the farms in the Solomons through She Universe and we work on the ground to ensure care is 360 degrees from the farmers, the trees and our consumers!
---
More from this collection